New Poker Copilot Screenshots Reveal How Version 2 Changed
Updating the website screenshots has been on my to-do list for a year or so. Today I did it. The screenshots show just how much Poker Copilot 2.101 differs from Poker Copilot 2.0.
The HUD as it was:
The HUD now: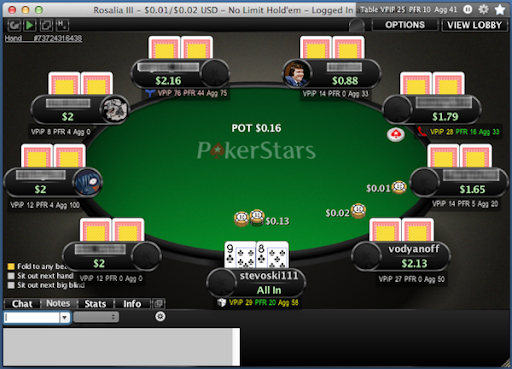 There are now player icons, colour-coded statistics, and table stats.
The hand replayer as it was:
The hand replayer now:
It is now sexier, it shows odds of winning, it shows the HUD stats, you can record the hand as a video, you can jump straight to the flop, turn, or river, there are keyboard shortcuts, and you can get the hand history text formatted.
Here is the bankroll chart as it is:
And now:
The bankroll chart has barely changed, but the screenshot lets you see how the whole interface has developed.